STORM & DISASTER RESTORATION
HURRICANE HARVEY RECOVERY
Hoarders/DeClutterers Express is the solution for all of your restoration needs after a disaster. The unpredictability of storms can lead to unknown damages, but our experienced disaster restoration specialists are ready for anything nature throws our way.
Hoarders/DeClutterers Express offers affordable, high quality storm and disaster restoration services conducted by professionals who care about your property. From the initial inspection to the final walk-through, our full-service approach saves you time and money while providing you with a fresh start.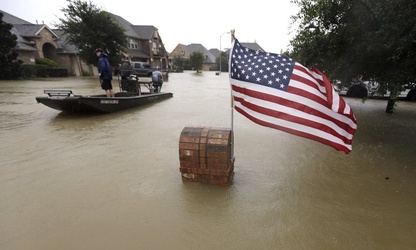 Hurricane Harvey 2017
The situation: Hurricane Harvey was the first major hurricane to make landfall in the United States since Wilma in 2005, ending a record 12-year period with no major hurricanes making landfall in the country. In a four-day period, many areas received more than 40 inches (1,000 mm) of rain as the system meandered over eastern Texas and adjacent waters, causing catastrophic flooding. With peak accumulations of 51.88 in, Harvey is the wettest tropical cyclone on record in the contiguous United States. The resulting floods inundated hundreds of thousands of homes, displaced more than 30,000 people, and prompted more than 17,000 rescues.
Hoarders/DeClutterers Express stands by our neighbors as we begin the long road to recovering from Hurricane Harvey, one of the most catastrophic storms to hit the country in more than a decade.

Our response:
Hoarders/DeClutterers Express, is extending its "HELPING HAND" to initiate a needed response to aid the welfare with the long-term recovery efforts. We have a strong history of working with disasters clean-up. Recovery efforts are expected to take some time, and Hoarders / Clutter Express will be there to accompany those affected through the clean-up phase of this disaster.